NEW: On Oct. 30, 2018, I was one of the judges of the Chairman's Reserve Mai Tai Challenge at The Mai-Kai.
See the full coverage on the blog
The Atomic Grog on Marooned: A Texas Tiki Podcast

Listen to Hurricane Hayward and Texas Tiki and cocktail podcaster David Phantomatic in the Samoa Room at The Mai-Kai as they discuss (what else) the historic tropical drinks and influence of South Florida's Polynesian Palace.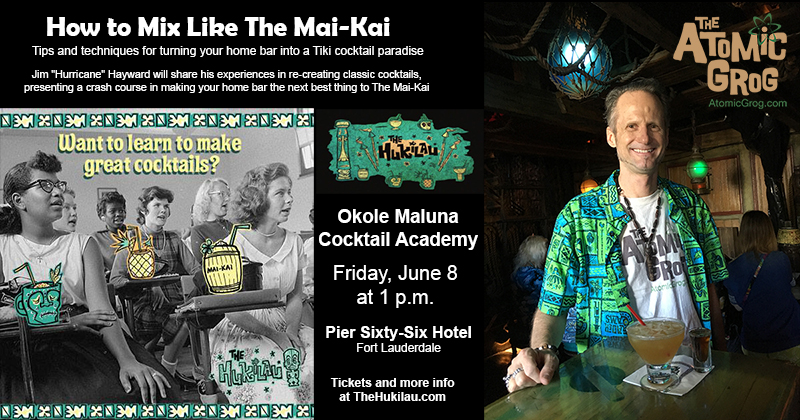 Sold out! How to Mix Like The Mai-Kai: I'm humbled and honored to have the first
Okole Maluna Cocktail Academy class to sell out at The Hukilau 2018 in June!