Facebook
Like us, get the latest news and photos.

27 years
of Slammie
See all our shows, browse photos.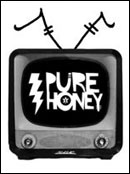 Bumblefest is back!

Bumblefest is an annual multi-venue, two-day music festival in downtown West Palm Beach. This year's fest includes 36 of the best independent bands from across the state and country. Presented by PureHoney Magazine at Voltaire, Respectable Street, Hullaballoo, Subculture Coffee and Kismet Vintage.
* Bumblefest.com: Get tickets and learn more about the bands
Exclusive event guide


Attention Tikiphiles: Check out The Atomic Grog's continually updated list of upcoming happenings in 2019, plus recaps featuring photos and video.

The Hukilau 2019 rewind


The Hukilau careened through Fort Lauderdale last week for its 18th annual Tiki weekender with an exhaustive schedule of events at the Pier Sixty-Six Hotel, B Ocean Resort and the historic Mai-Kai restaurant. Bands and DJs included Tikiyaki Orchestra (and Tikiyaki 5-0), Surfer Joe, The Intoxicators (pictured), The Volcanics, The Hula Girls, Gold Dust Lounge, Skinny Jimmy Stingray, The Swingin' Palms, Slowey and the Boats, King Kukulele, Brother Cleve, and James Brown's Sweat. Here's a quick look back at all the fun via social media posts.